Do you know what your blood sugar has been lately? If you've been diagnosed with high blood sugar, but have no idea what your A1c is, that needs to change.
While it is important for everyone to know what their baseline blood sugar is by regularly testing it, the A1c test is vital for people who have been told they have prediabetes or diabetes.
WHAT IS A1C TEST AND WHAT DOES IT DO?
This test, otherwise known as haemoglobin AIC (HbA1C), is a blood test that is used to look at how your blood sugar has been over the past 3 months. It gives an average value of your blood sugar over 3 months, and it is commonly used to diagnose diabetes and prediabetes. It is also used to monitor treatment and how well-controlled your blood sugar is, as a high A1C level is associated with several complications.
The test works by measuring the amount of sugar that is attached to a protein in your blood known as haemoglobin. There is a normal amount of sugar that should be attached to haemoglobin; however, this level is higher in people with too much sugar in their blood.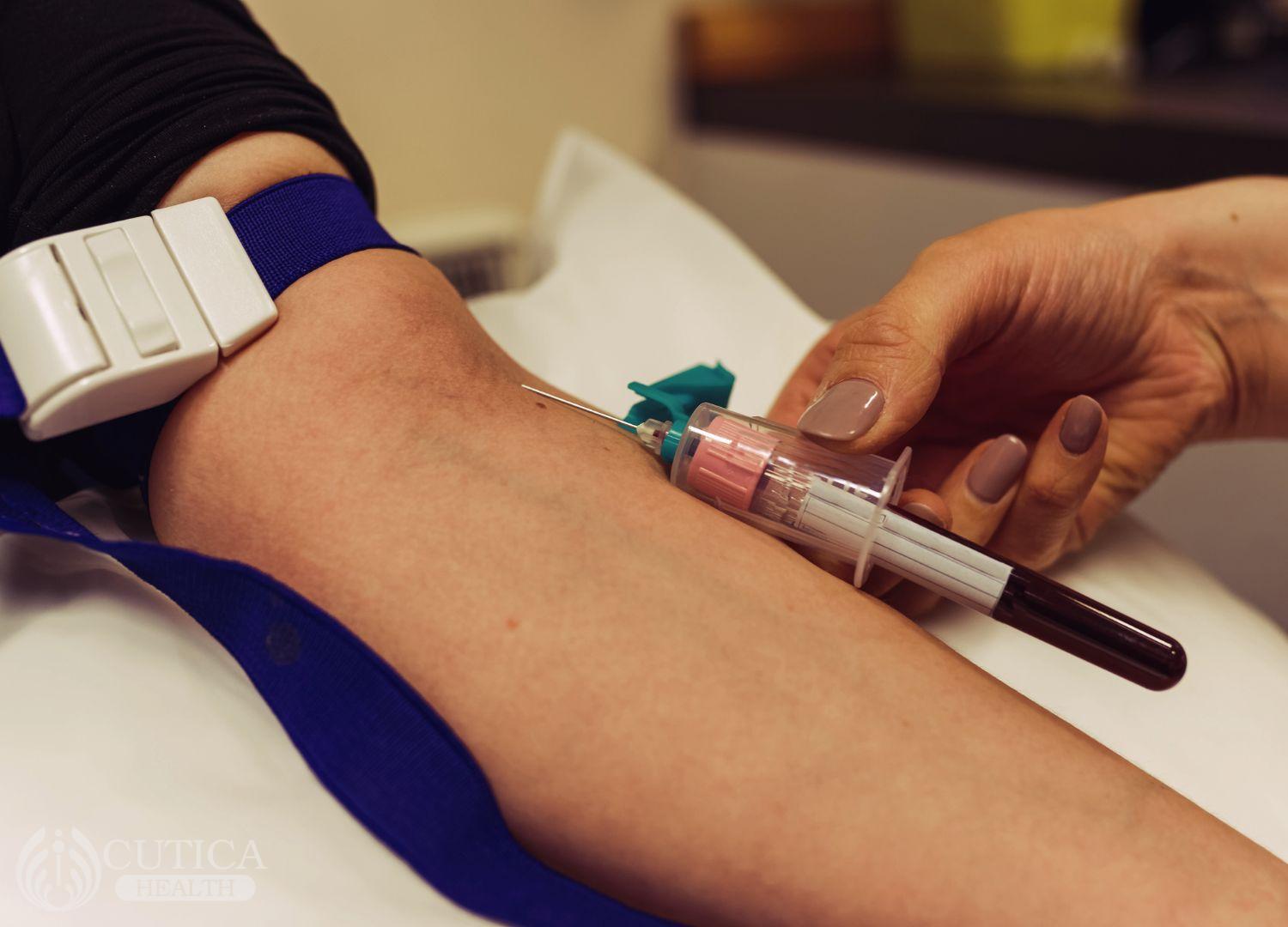 WHO NEEDS AN A1C TEST?
It is recommended for everyone with diabetes or prediabetes. It is also recommended that adults who are 45 years or older, and people with conditions that put them at a higher risk for diabetes, such as being obese or overweight should check their A1C levels.
WHAT SHOULD YOU KNOW BEFORE YOUR AIC TEST?
This test does not require fasting, meaning it is okay if you have eaten before this test. It can be done at any time of the day.
During the test, a blood sample is collected. The sample is analysed in the lab, and you will be told when to return for your results.
INTERPRETING YOUR A1C RESULT
| | |
| --- | --- |
| Normal Result | Less than 5.7% |
| Prediabetes | 5.7% to 6.4% |
| Diabetes | 6.5% or higher |
Close monitoring with the help of A1C can help prevent diabetes-related complications, as it helps your doctor make important decisions regarding your management.
CAN AN A1C RESULT BE FALSE?
While this test is pretty accurate, there are some factors that can lead to a false report. Some of these are;
Pregnancy.
Kidney and liver diseases.
Severe Anaemia
Recent blood transfusion.
A different type of haemoglobin
Some medications
WHAT SHOULD BE YOUR A1C GOAL?
If you have been diagnosed with diabetes, it is important to work with your doctor and set an A1C goal for yourself. While this can depend on factors like your age and the presence of any underlying medical condition, the recommended A1C goal for most people with diabetes is 7% or lower.
HOW OFTEN DO YOU NEED THE TEST?
People with diabetes should have an A1C test at least twice a year, and once a year for those with prediabetes.
If you have prediabetes, you're at a higher risk of developing diabetes and heart diseases. Most people with prediabetes are counselled on food and lifestyle modifications to prevent sliding to full diabetes.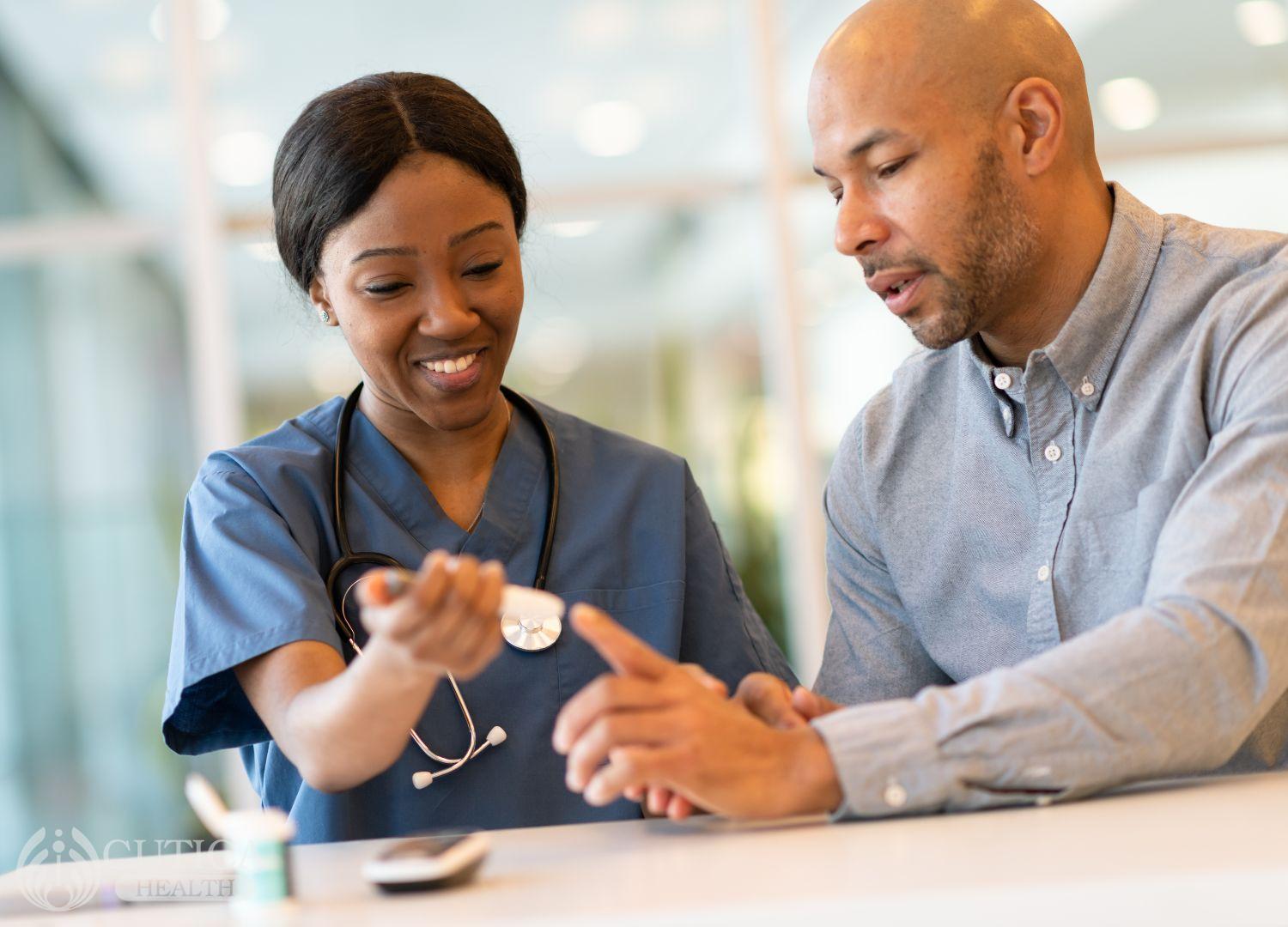 SUMMARY
A1C test serves several purposes: it is used to diagnose prediabetes, diagnose diabetes, and monitor treatment in diabetic patients. If you have prediabetes, diabetes, or any of the risk factors discussed, speak to your healthcare provider about this test and know your A1C!